January 2013
"They sound a little tired and frustrated, don't they? That's the..."
– Giles Bowkett - Rails as She is Spoke
May 2012
Tech-Angels: Gemfile trick for github repositories →
tech-angels: Tired of writing long git paths to github repositories in Gemfile? Then you will find this useful. When the repository you need is public, you can use :github shortland instead of :git. And just specify github username and repository name separated by slash. If repository name and username…
December 2011
2 tags
The Last Train
"No distance of place or lapse of time can lessen the friendship of those who are thoroughly persuaded of each other's worth." — Robert Southey It occurred to me that once I stepped onto the train this morning it will be my last time for what will probably be quite a while. Moving to a new state at the end/beginning of a year really drives the point home. There is a...
Minimal Mac: No Daddy →
minimalmac: So, the Internet is shaking with the power of ten thousand wagging fingers over Go Daddy's support of SOPA, the evil legislation that threatens everything we know and hold dear about the 'verse. It is even so evil that it threatens the things we don't care about too. I have never used Ho Daddy…
October 2011
2 tags
Initialize those Settings
When starting a Rails project you will generally start loading in your 'goto' gems. You know, the ones that you are familar with and provide quick value for you and your project. One of these for me is settingslogic. This has always been one of my first setup steps. This gem is great. It allows you to set your application settings in a YAML file and then gain access to that data...
September 2011
Daughter 1: which one is that?
Me: uranus
Daughter 2: I know my anus.
"Anything that plays in the forties or fifties and i'm there. Actually I..."
– Ryan Connolly
1 tag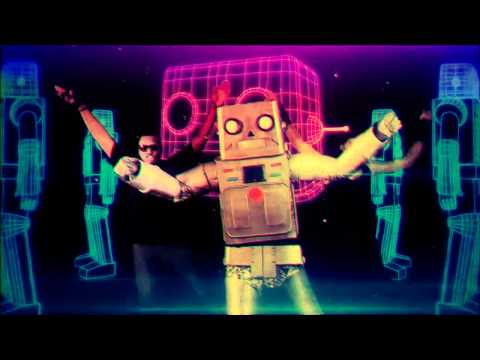 August 2011
3 tags
Digging for XPath Treasure using Chrome
I was never a fan of using XPath in my cucumber step definitions… mostly because I didn't really understand how it worked. Recently I had the chance to work with some people that use XPath way more than I do and I extracted this nugget of info from them. (Thanks John!) You can use $x in the Chrome javascript console. No extensions needed. $x("//img") I've seen a few...
3 tags
RVM Ruby Install on Lion Got You Down?
After a fresh install of OSX Lion, RVM decided no more of my ruby friends could come over and play. So I was all like "what's up, RVM… y u no like my ruby exchange students anymore?" Turns out Lion made some changes to what default compiler is getting used which makes building ruby via RVM unhappy. After some searching, the fine folks over at StackOverflow are full of...
4 tags
We are Family
For those of you who regularly read, or at least know me, know that I work/ed for a software development shop in Chicago called Obtiva. And if you knew that then you almost certainly know that Obtiva was recently acquired by Groupon. Obtiva has a weekly get-together back at homebase called Geekfest. This is where everyone piles into one spot for some food and, more importantly, discussion about...
3 tags
Step Into My Breadbox, A Tale of Money Lost and...
Before starting with Obtiva a bit ago, I started a toy project called Breadbox. It was a project started mostly out of necessity. At the time I was freelancing and didn't want to pay a monthly rate for invoicing software, so I did what software devs do… I built it. The project evolved slightly as it started moving toward a platform that I could sell as a service myself. I thought I...
2 tags
Possible Solution to bundling ruby-debug19
In a previous article I posted a solution to ruby-debug19 not building when using rvm. Many people have found this helpful and I'd like to make it a little easier. The solution I've found goes something like this bundle config build.ruby-debug19 --with-ruby-include=<path to used ruby> Now this should allow you to just run bundle install with no code puke but I don't...
4 tags
Tidly Bits of Knowledge, Shared by You
All right people, I'm going to share a little secret with you. Go ahead come a little closer so you can hear me, this is important. This may be somewhat of a shock to some of you but you're smart. Yeah I said it, now deal with it. Oh, don't give me the rolley eye. I know that you're significant other along with your mother has been telling this to you for years. Go ahead...
June 2011
Me: I'm not going to sit here and self diagnose you.
Wife: Baby, that's what the Internet is for.
2 tags
Note to self: DataMapper String properties are defaulted to 50 char max.
May 2011
"To be fair, slaughter and butchery is hot among the previously self-righteous..."
– Helen A.S. Popkin via MSNBC Technolog
3 tags
The Rails 3 Way - Review
Author: Obie Fernandez & Friends You may ask yourself why you need this GIGANTIC book especially having already purchased The Rails Way. I'm here to tell you to shell out the clams and pick this up! There you go, that is my review. Oh, did that not convince you? OK… let me go into a little bit more detail. First off let it be known that I started out this read with a review...
2 tags
RTFM? FU!
First of all, I'd like to start out by congratulating Ryan Bigg on his Ruby Hero award. I saw a tweet announcing it and decided to see who this guy was. In reading many of his articles, this one sparked my interest enough for me to chime in on the subject. The article talks about (go read it… it's short, I'll wait) how this scenario plays out in every programming...
2 tags
April 2011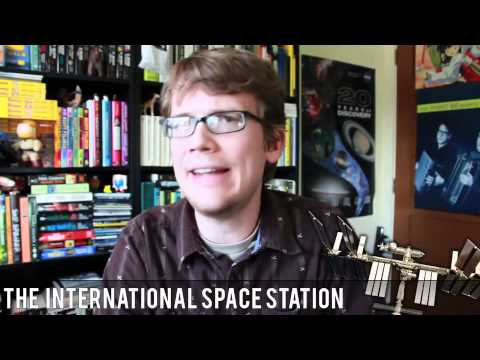 3 tags
Watch
QuickCast - RVM Global Gemset Getting a new Ruby version set up for development can be a pain. Yeah I hear you, not as much as it used to be… of course! Now we have the magic and wonder of RVM. Well I would like to share this little tidbit that should make getting your environment up and running even faster. Global Gemsets… This allows you to declare gems that you always want to...
3 tags
Setup wild(er)card dns for local OSX development
As a rails developer, or any web developer for that matter, it can be a pain to open up your hosts file everytime you need access to a new development domain. It becomes even worse when you are in need of some hot subdomain action. A while back I came across Geoff Hankerson's post and was quite happy with the outcome. Since then I've changed my development machine and had since lost...
March 2011
Me: What do you think of a Scion?
Wife: Oh no, it's a netbook!
Me: ?
Wife: It's a netbook, and I want a Mac... which means we're getting a Honda.
Me: I'm kinda turned on that you know what a netbook is.
Refactor your Life
My life has always been filled with observation. It really just is who I am. Always watching my surroundings whether it be people or just environment. You know the guy who just sits back and watches how others interact and react to situations (hopefully I didn't just paint too creepy of a picture for you). In a way I feel it keeps me informed sometimes better than speaking directly with...
February 2011
"In the space of about 30 seconds, this man was in a car accident, an explosion,..."
– The 5 Most Embarrassing Failures in the History of Terrorism
January 2011
Watch
Beyond Black Mesa
2 tags
Testing Scopes in Rails3
A while back there seemed to be this secret programming war going on… how do we test named_scopes? It came down to the type of tester that you were. You could build out the ActiveRecord objects you needed and assert that when the scope was called, the correct objects were returned. Or you could call the scope and assert that the #proxy_options (conditions) you expected to be passed were...
1 tag
Which RVM gemset am I on?
So jumping back and forth around the command line on different projects has made me constantly double check where I am at. Mostly because I've fallen a few times to the 'oops, I installed that gem in the wrong gemset' conundrum. Usually that is not a problem unless you're working with some gems that have to build to the system. Anyway, I decided to solve this problem! ...
1 tag
Which RVM gemset am I on?
So jumping back and forth around the command line on different projects has made me constantly double check where I am at. Mostly because I've fallen a few times to the 'oops, I installed that gem in the wrong gemset' conundrum. Usually that is not a problem unless you're working with some gems that have to build to the system. Anyway, I decided to solve this problem! ...
1 tag
After reading some comments about a presentation of mine that randomly popped up on hackernews… I now feel I should watch my own presentations for pointers on how to improve. You know, just like watching your own football videos. Your highschool football coach made you do that too, right?
2 tags
ruby-debug19 / linecache19 won't build *grrr*
This is more of a reminder to myself but if you're having this trouble too… have at this little nugget of knowledge. Does your linecache19 take a big dookie on your command line? Well if it won't build… this will probably do it. gem install ruby-debug19 -- --with-ruby-include=$rvm_path/src/<your_ruby19_version>/ Hope that helped.
December 2010
1 tag
I now present you a feast of knowledge
Some of you may know that for a few months Adam Walters and myself have been working on a project to scratch an itch we had. One day I had this realization that, as software developers, we don't have a formal place for education after any schooling/training we may have received. I mean we have books and articles that are filled with information but more and more I found that our...